The True Cost of Aging: The Equity in Aging Collaborative and The Elder Index
4.5 (4 votes)
Recorded On: 09/21/2023
This briefing will highlight the Elder Index, an online research tool used to calculate financial adequacy for older adults in specific locales across the country. NCOA Equity in Aging Collaborative and The University of Boston at Massachusetts, partnered to build capacity around the use of the tool, with support from the RRF Foundation for Aging. This briefing will advance economic security specifically for older adults of color, low-income, women, LGBT, and rural populations highlighting the true cost of aging.
NCOA believes aging well is something every American deserves—regardless of gender, color, sexuality, income, or zip code. Our Equity Promise aligns our services, resources, programs, and advocacy around a common goal—equitable aging for all.
In this briefing, participants will be able to:
Elevate policy solutions to making all older adults more food secure.
Discuss pathways to modernizing Social Security Income.
Utilize the Elder Index as an alternative way to calculate income insecurity in America.
Agenda
Welcome – Ramsey Alwin, President & CEO, NCOA
Equity in Aging: Story Gallery
Introduction – Vivian Nava-Schellinger, Moderator, The SCAN Foundation
Welcome Video – Senator Reverend Raphael Warnock (D), Georgia, Member, Senate Committee on Aging
The Elder Index and Its Impact – Jan Mutchler, Ph.D, Director, Professor, Gerontology, University of Massachusetts-Boston
The True Cost of Food Security: Equity in Access for all Older Adults – Marci Phillips, Director, Public Policy and Advocacy, NCOA
The True Cost of Living - SSI Update and Its Economic Impact – William Arnone, CEO, National Academy of Social Insurance and Equity in Aging Collaborative Member and Rebecca Vallas, Senior Fellow of the Century Foundation
The True Cost of Economic Security for All Older Adults – Ana R., VP of External Affairs, San Ysidro Health Inc. (Health and Housing), Equity in Aging Collaborative Member and
Kylie Madhav, Senior Director, Diversity, Equity, and Inclusion, SAGE (Equity and Inclusion), Equity in Aging Collaborative Member
Call to Action & Closing – Lindsay Goldman, CEO, Grantmakers in Aging, Equity in Aging Collaborative Member
Provided in partnership with: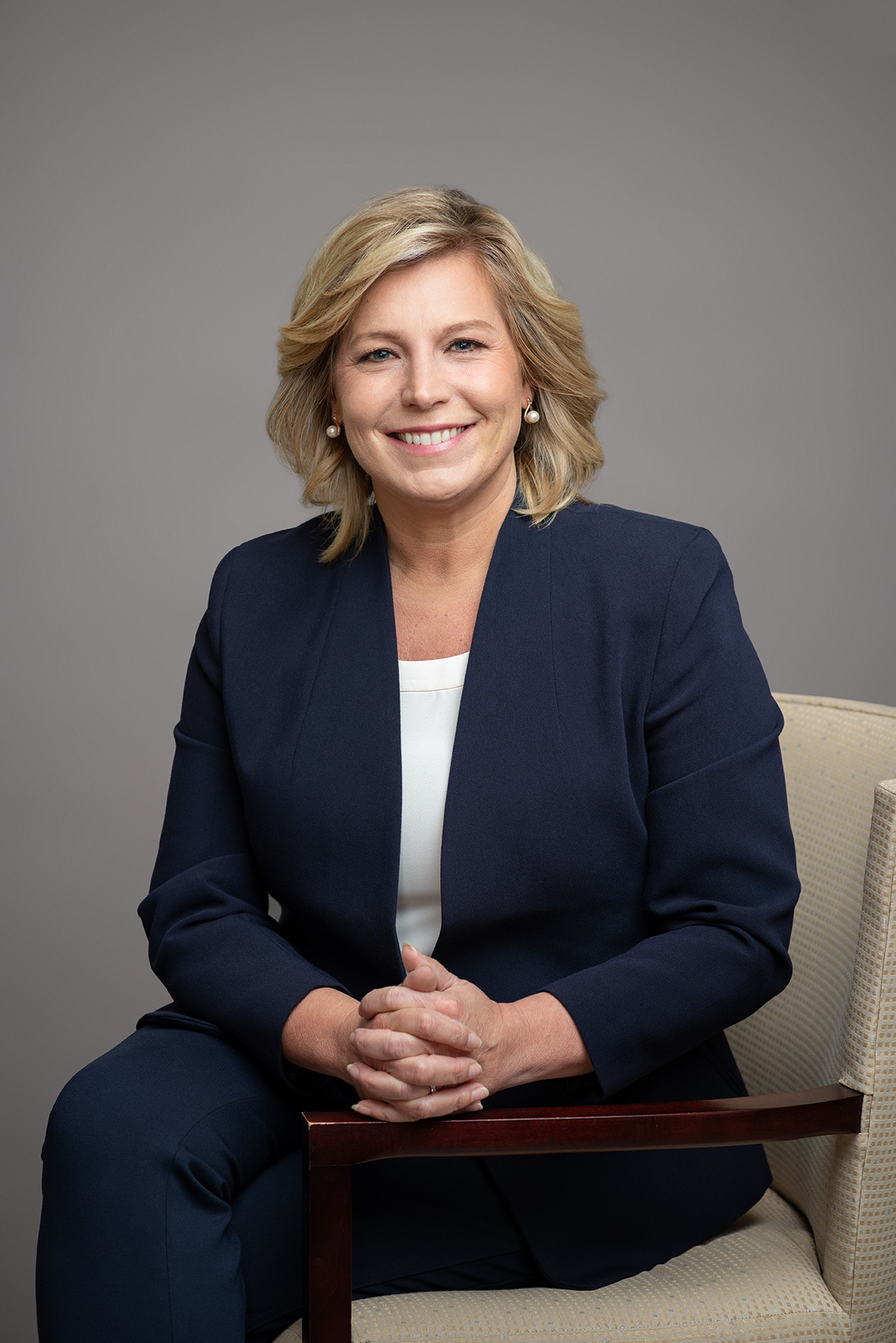 Ramsey Alwin
President & CEO
National Council on Aging
As President and CEO of the National Council on Aging, Ramsey Alwin is leading a nationwide movement to ensure equitable aging for every American.
Building on NCOA's 70 years of service and advocacy for older adults, Alwin is renewing the organization's commitment to improving the lives of millions, especially those who are struggling. She is sparking critical conversations about the resources every American deserves to age well—and what needs to change to ensure all have access.
A seasoned thought leader and policy advocate, Alwin has changed the way people think about older adult poverty and economic security. She designed a new measure of economic security for older adults that better accounts for out-of-pocket health costs and worked to introduce the Measuring American Poverty Act in Congress to redefine the federal poverty measure for the older population. Thanks to Alwin's efforts, the U.S. Census Bureau formally implemented the Supplemental Poverty Measure nationwide, virtually doubling the elder poverty count and better demonstrating true needs among this population.
Prior to leading NCOA, Alwin directed financial resilience global thought leadership at AARP and served as Director of National Economic Security Programs at Wider Opportunities for Women. Currently, she serves on the Executive Committee of the UN NGO Committee on Aging, the America250 Health and Wellness Advisory Council, and the National Academy of Social Insurance Finance Committee.
$i++ ?>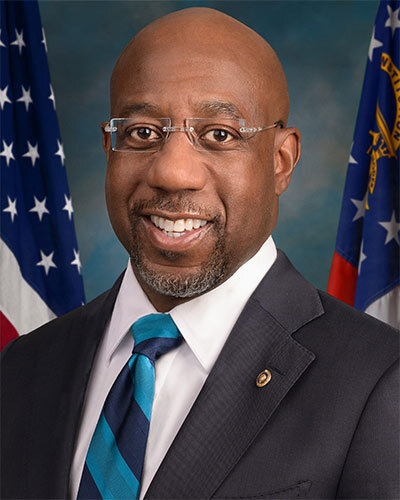 Senator Reverend Raphael Warnock
U.S. Senate
Senator Reverend Raphael Warnock grew up in Kayton Homes public housing in Savannah, born one of twelve brothers and sisters raised in coastal Georgia.
His father, a veteran, small businessman and preacher, grew up in Burke and Screven County, GA. Senator Reverend Warnock's mother grew up in Waycross, GA, where she spent summers picking tobacco and cotton. A graduate of Savannah's Sol C. Johnson High School, Senator Raphael Warnock's mother and extended family still live in the Savannah area.
Senator Warnock is a proud graduate of Morehouse College; after graduating from Morehouse, he went on to earn a PhD and begin his career ordained in the ministry. For over 16 years, Senator Warnock has served as Senior Pastor at Ebenezer Baptist Church in Atlanta, the former pulpit of Reverend Dr. Martin Luther King, Jr. He is the youngest pastor selected to serve in that leadership role at the historic church.
Senator Warnock was elected to the United States Senate on January 5, 2021, in a special election runoff for the term ending January 3, 2023, to fill the vacancy caused by the resignation of Senator Johnny Isakson, a seat previously held by appointed Senator Kelly Loeffler. He took the oath of office on January 20, 2021.
Currently, Senator Warnock serves on the Agriculture, Nutrition and Forestry Committee; Banking, Housing and Urban Affairs Committee; Commerce, Science and Transportation Committee, as well as the Special Committee on Aging and the Joint Economic Committee.
$i++ ?>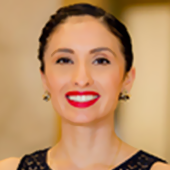 Vivian Nava-Schellinger (Moderator)
Director, Diversity, Equity, Inclusion and Community Impact
The SCAN Foundation
Vivian is the Director, Diversity, Equity, Inclusion and Community Impact at The SCAN Foundation.
For over a decade, Nava-Schellinger has used equity as a baseline principle, whether working on large-scale reimbursement programs focused on Medicare/Medicaid populations, securing funding for health literacy programs to drive Affordable Care Act (ACA) outreach in vulnerable communities, or advocating for greater health and economic security across the lifespan for underrepresented populations.
A proud Tejana, born and raised along the U.S.-Mexico border in El Paso, Texas, Nava-Schellinger has successfully merge business strategy, development, organizational management, and health equity to ensure that all communities have access to the information they need to make informed decisions about their health and financial well-being.
Nava-Schellinger is a graduate of the University of Texas at El Paso (B.A. Political Science, M.S. National Security Studies), and the Sandra Day O'Connor College of Law at Arizona State University (J.D.)
$i++ ?>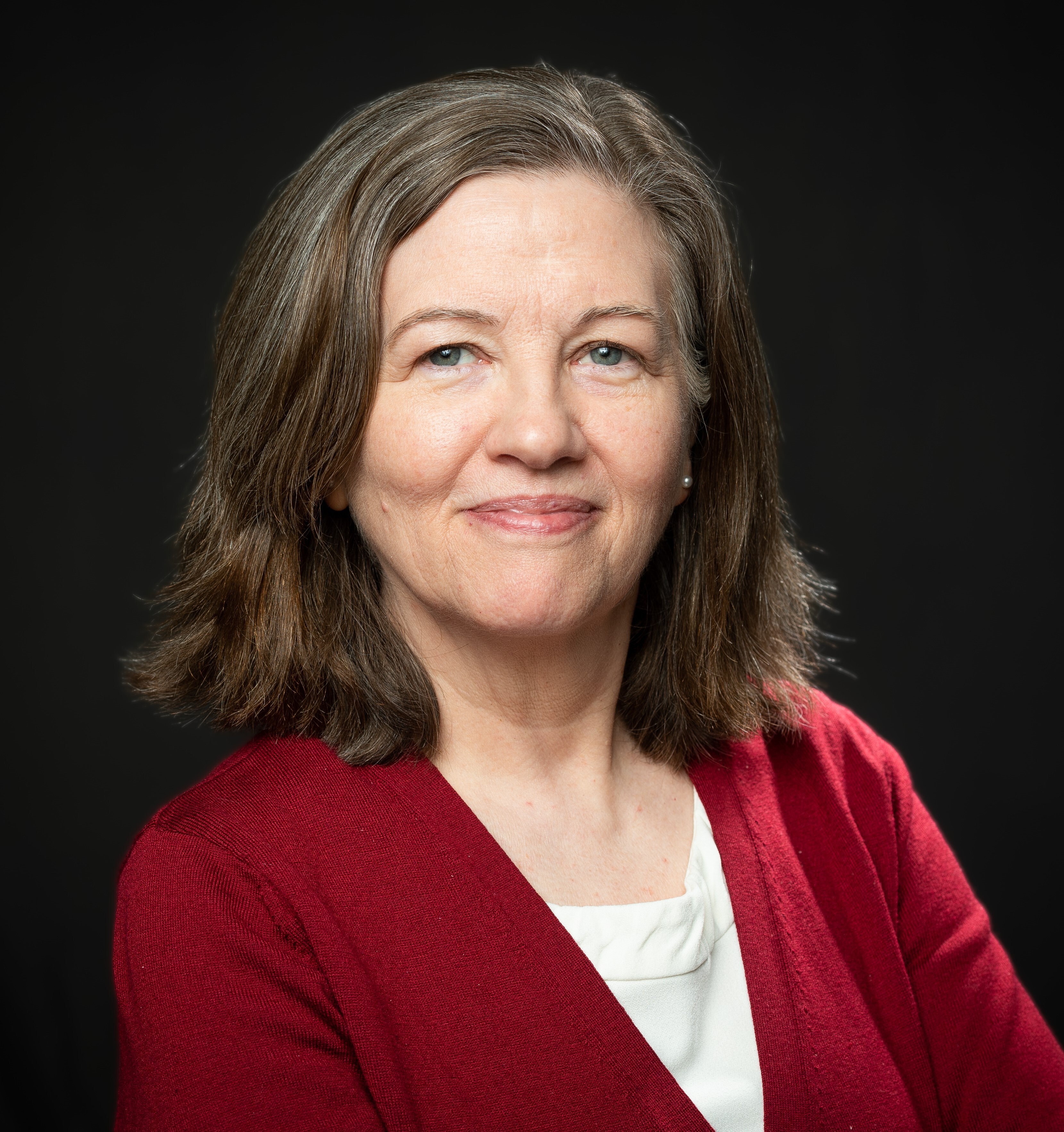 Jan E. Mutchler, PhD
Director of the Gerontology Institute
Manning College of Nursing and Health Sciences, University of Massachusetts Boston
Jan is Professor of Gerontology and Director of the Gerontology Institute in the Manning College of Nursing and Health Sciences at the University of Massachusetts Boston. Her team produces and distributes the Elder Index, a cost-of-living measure for older adults in every county throughout the U.S.
Professor Mutchler conducts research on socioeconomic, cultural, and family-based factors as they relate to outcomes central to well-being in later life, including health, financial well-being, and family relationships. She is a Fellow of the Gerontological Society of America (Behavioral and Social Sciences Section) and serves on the editorial boards of the Journal of Aging & Social Policy and Research on Aging.
Dr. Mutchler earned her PhD in Sociology, with a specialization in demography, at the University of Texas Austin.
$i++ ?>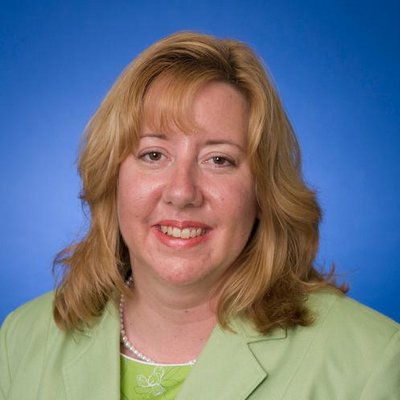 Marci Phillips
Director, Public Policy & Advocacy
National Council on Aging
Marci Phillips is the Director of Public Policy and Advocacy at the National Council on Aging. She is responsible for federal advocacy efforts regarding legislation and appropriations affecting the Older Americans Act, economic security, hunger, older workers, elder justice, and other community services for older Americans.
Before joining NCOA in 2008, Ms. Phillips was the Legislative Policy Analyst at the National Community Action Foundation (NCAF), where she advocated on behalf of the nation's 1,100 Community Action Agencies, and she served on the personal and committee staff of a member of the House Committee on Education and the Workforce.
$i++ ?>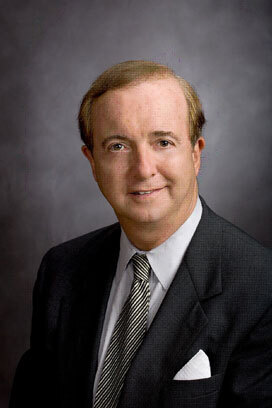 William J. Arnone
Chief Executive Officer
National Academy of Social Insurance
William is Chief Executive Officer at the Academy. As a Partner with Ernst & Young LLP for 15 years up to 2009, he was responsible for the strategic positioning, design, management, marketing, and thought leadership of retirement and financial education and counseling in employer-sponsored programs.
Prior to joining Ernst & Young, he was Principal, Benefit Consultant, and National Director of Financial & Retirement Planning Services for Buck Consultants, Inc. (now part of Xerox). He joined Buck in 1981 after serving as Director, Senior Security Services, for the New York City Department for the Aging. He also served as Consultant on Employment of Older Workers for the Florence V. Burden Foundation in New York. He previously was Executive Director of Helping Aged Needing Direction in the Bronx. He also served as a staff associate with the New York City Board of Correction.
He is co-author of Ernst & Young's Retirement Planning Guide (John Wiley & Sons, Inc., 2001) and is an Associate Editor of The Columbia Retirement Handbook (Columbia University Press, 1994). He is a Founding Board Member of the Academy and served on the Academy's Board of Directors from 1986 to 1994. He co-chaired the Academy's 2010 conference, "Beyond the Bad Economy." and has served on the Academy's Strategic Planning Committee and chaired its advisory committee for Ford Foundation organizational awards to enable the voices of vulnerable segments of the U.S. population to participate effectively in the debate on the future of Social Security.
William received a J.D. from New York University Law School in 1973. He was selected as one of the first Charles H. Revson Fellows on the Future of New York City by the Columbia University School of Business for 1979-1980.
$i++ ?>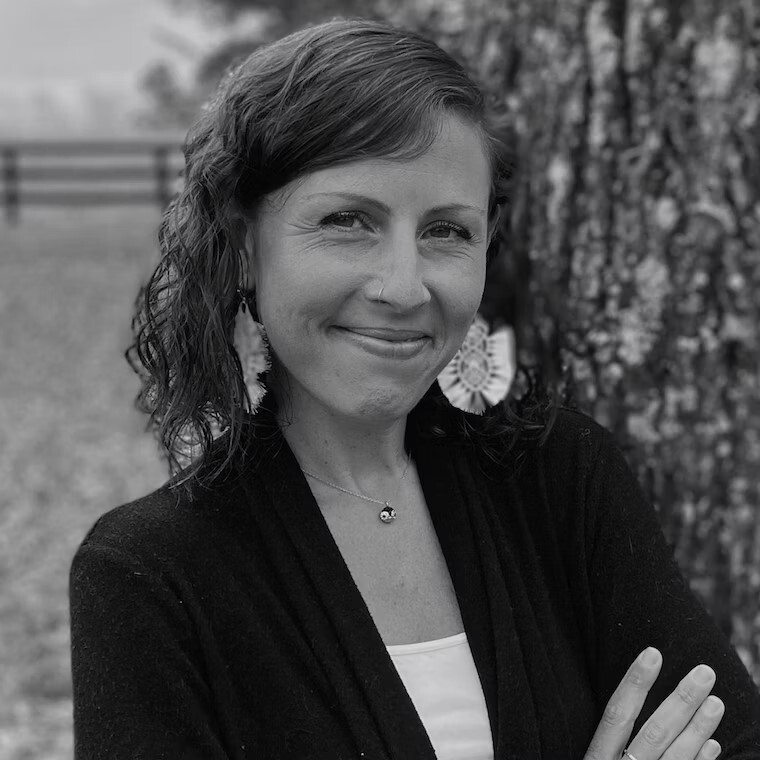 Rebecca Vallas
Senior Fellow
Century Foundation
RebeccaVallas is a senior fellow at The Century Foundation, where her work focuses onachieving economic justice. In 2022, she launched TCF's Disability EconomicJustice team and cofounded the DisabilityEconomic Justice Collaborative, which brings together more than fortyleading organizations across the disability rights and justice and economicpolicy sectors to work collaboratively to bring a disability lens across alleconomic policymaking in the United States.
Vallas joined TCF after seven years at the Center for AmericanProgress, during which she helped to build and lead CAP's Poverty to ProsperityProgram in a range of roles, including as the program's first policy directorand managing director, and later as vice president. During her time at CAP, shespearheaded the institution's efforts to protect the safety net during theTrump era, and originated CAP's Disability Justice Initiative—the firstdisability policy project at a U.S. think tank—as well as the organization'scriminal justice reform work.
Much of Vallas's national and state policy and advocacy workflows from her years as a legal aid lawyer. In partnership with her legal aidalma mater, she co-developed the "clean slate" model of automated, automaticcriminal record-clearing that is now law in ten states, and in 2019, sheco-founded the Clean Slate Initiative, a national organization supporting stateefforts to adopt clean slate policies. Forever a legal aid lawyer at heart,Vallas spent several years representing low-income individuals and families atCommunity Legal Services in Philadelphia, where she began her work as a SkaddenFellow, and was the inaugural recipient of the National Legal Aid and DefenderAssociation's New Leaders in Advocacy Award.
Vallas has authored dozens of policy reports on antipovertypolicy, income security, disability policy, access to justice, and criminalrecords/reentry policy; testified before Congress and state legislatures onnumerous occasions; and been cited and quoted in media outlets across thecountry. She is also the creator and host of Off-Kilter, a nationallydistributed podcast and radio show about the fight for economic liberation andthe shifts in collective consciousness it will take to set us all free.
Vallas serves as secretary of the Board of Directors of theNational Academy of Social Insurance and was a member of the academy's 2020–21Economic Security Study Panel. Vallas was twice named to Forbes magazine's "30Under 30" for law and policy, and later to Emory University's "40 Under 40."She received her law degree from the University of Virginia and graduated summacum laude from Emory University, where she received a bachelor's degree inpsychology. Based in Charlottesville, Virginia, after many years in Washington,D.C., she's the proud mother of three rescue kitties, and in her spare timeworks as a practicing astrologer who's passionate about astrology as a tool forconsciousness and radical self-care.
$i++ ?>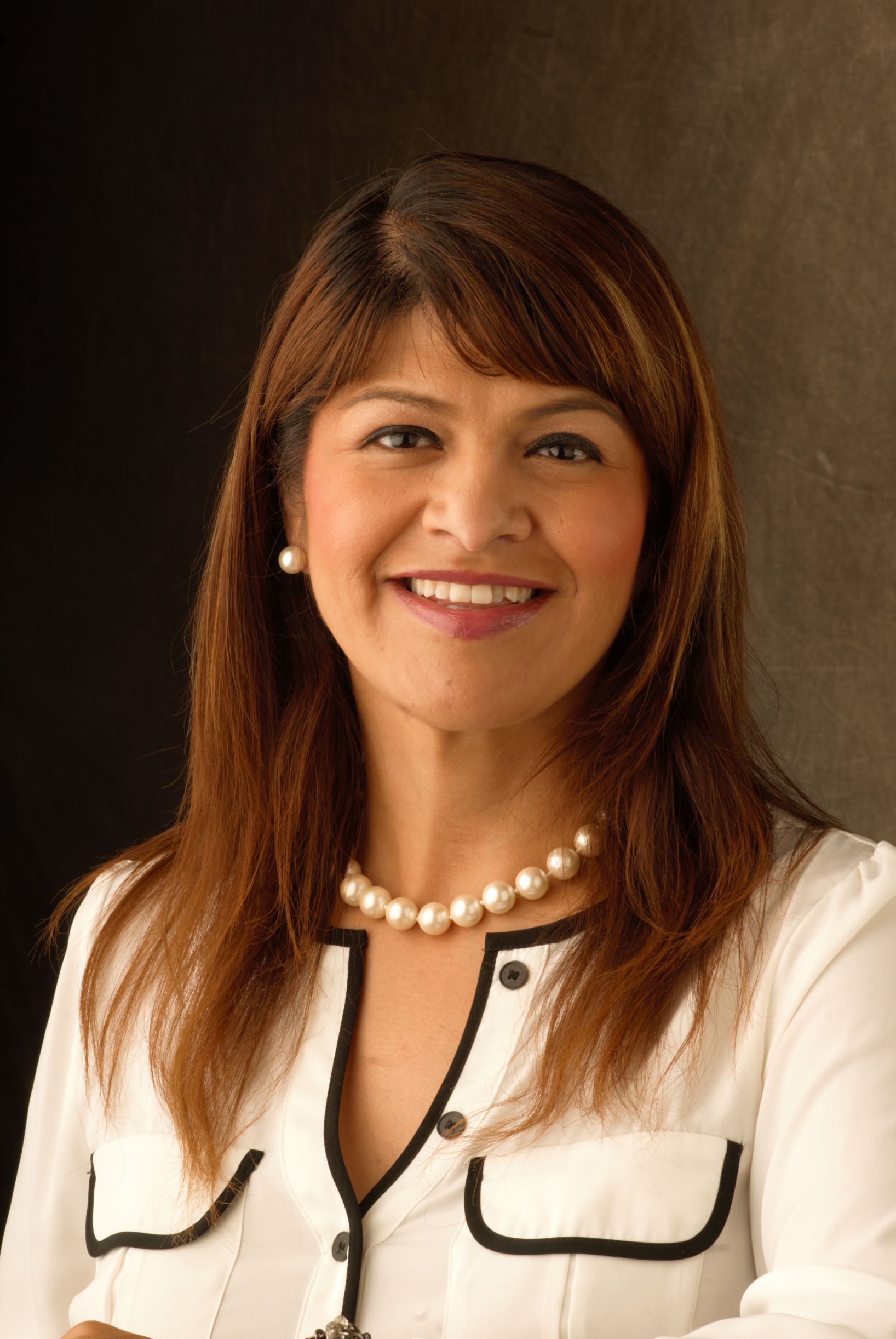 Ana R. Melgoza, MPA
Vice President of External Affairs
San Ysidro Health
Ana R. Melgoza, MPA, is Vice President of External Affairs for San Ysidro Health (SYHealth). Ms. Melgoza is committed to SYHealth's mission of improving the health and well-being of the communities served with access for all. Throughout her 18 year tenure, SYHealth has grown exponentially and today has 145,000 lives in their care. Daily, over 2,600 staff members, of which 77% are women, deliver high-quality, compassionate medical, dental and behavioral health services in over 50 program and clinic sites throughout San Diego County. SYHealth's San Diego Program for All Inclusive Care for the Elderly (SD PACE) program is one of the nation's fastest growing program.
As part of the Executive Team, Ms. Melgoza oversees government relations/advocacy, public/private/non-profit partnerships, private fund development, social media, media relations and corporate communications. She is a graduate of the National Urban Fellows Program, earning her Masters Degree in Public Administration from the Baruch School of Public Affairs in New York City. Ms. Melgoza is an alumna of the Hispanas Organized for Political Equality Leadership Institute and a graduate of LEAD San Diego.
Ms. Melgoza serves as: Advisory Member for the National Council on Aging- Equity in Aging Collaborative; Commissioner and Inaugural Chair for the Healthy Chula Vista Advisory Commission; District 1 Representative -San Diego County Health Services Advisory Board; and Boardmember for Circulate San Diego. Ana was recently honored with the San Diego County Health Equity SHEro award for her advocacy and exemplary representation of service to all especially underserved families by County Vice Chair Nora Vargas.
$i++ ?>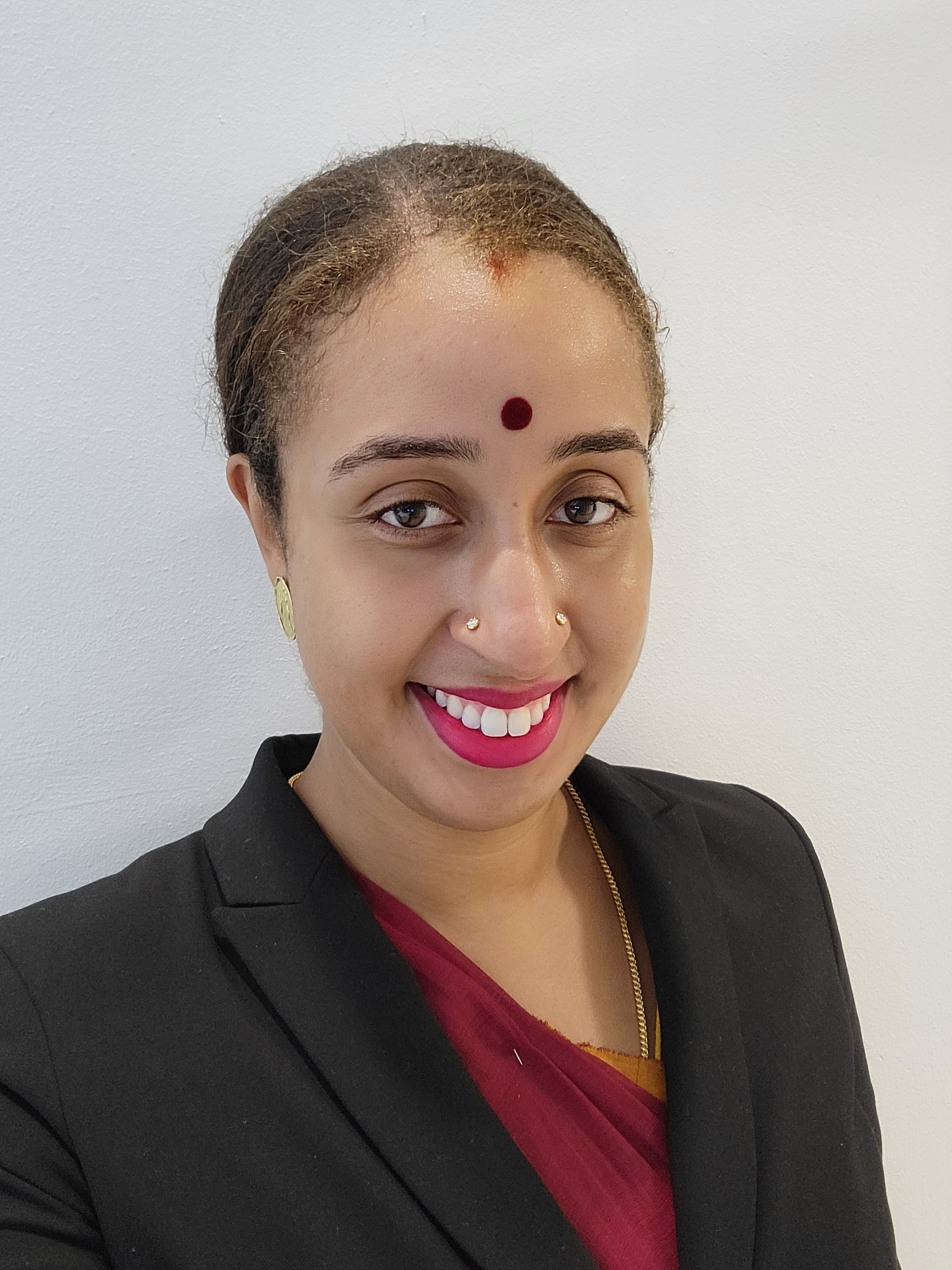 Kylie Madhav
Senior Director of Diversity, Equity, and Inclusion
SAGE
Kylie Madhav is the Senior Director of Diversity, Equity, and Inclusion at SAGE where she defines the strategic vision for SAGE's external-facing DEI work and leads in designing the organization's DEI action plans, goals, and benchmarks.
Previously, she worked as the Clinical Support Services Manager at New York City's Lesbian, Gay, Bisexual, and Transgender Community Center. Over her career, she has worked on behalf of immigrant and LGBTQ+ communities in New York, the Dominican Republic, and Mumbai, India.
Kylie holds an MBA from the Yale School of Management, as well as an MSW and BA in Linguistics and Law & Society from New York University. She is fluent in French, English, Spanish, and Haitian Kreyòl and enjoys delving into the extensive literary canon of her fifth language: Tamil.
She currently resides in New York City with her husband.
$i++ ?>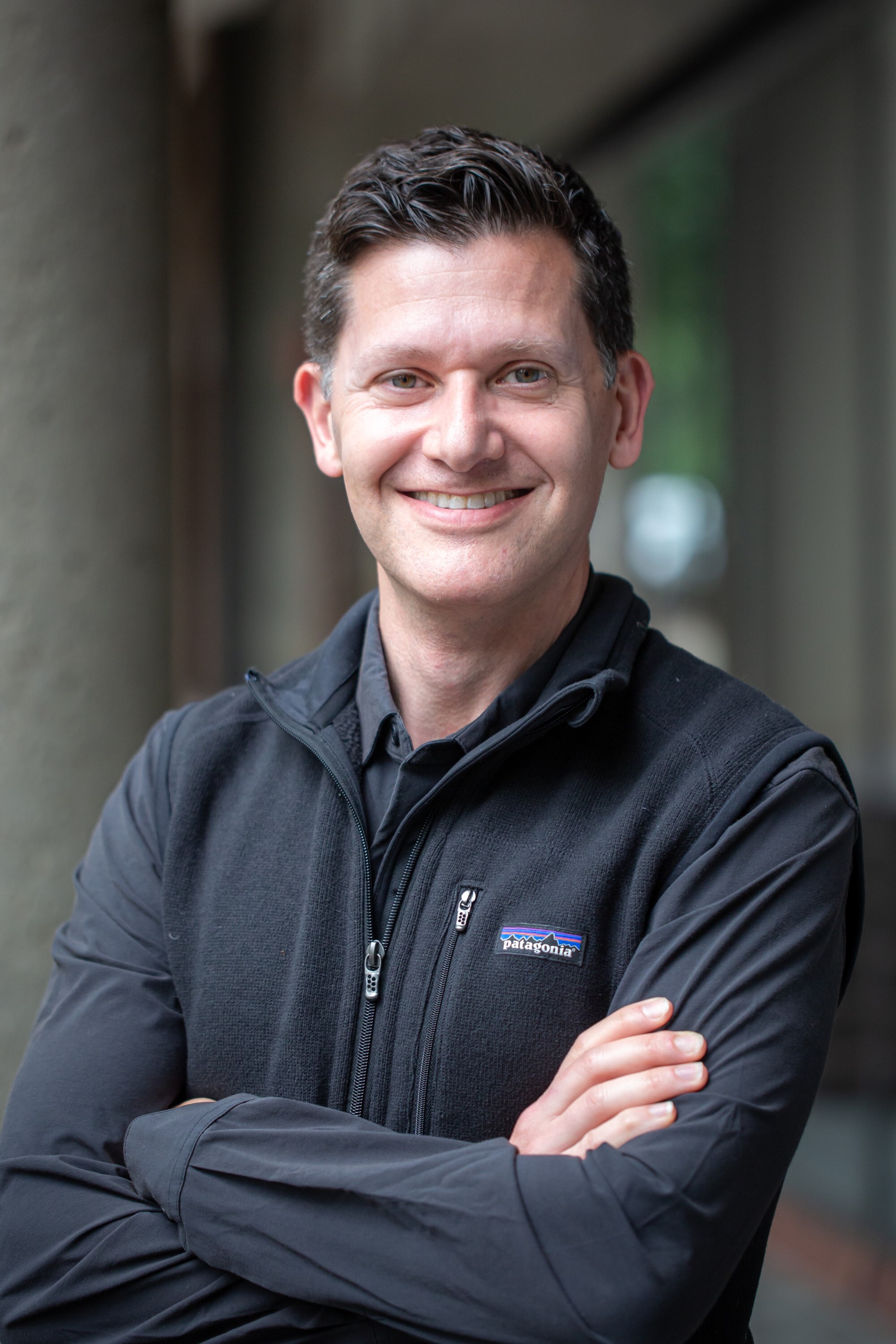 Aaron Tax
Director of Advocacy
SAGE
Aaron Tax is the Director of Advocacy for SAGE, where he advocates for LGBT-inclusive federal aging policies that account for the unique needs of LGBT older adults. Until June 2011, Aaron served as the Legal Director at Servicemembers Legal Defense Network (SLDN), the leading organization challenging "Don't Ask, Don't Tell" (DADT) in Congress and in the courts. He started there as a staff attorney in 2006, and for nearly five years at SLDN, he took part in a multifaceted approach to advancing the civil rights of LGBT service members through law, policy, outreach, and education. As the Legal Director, Aaron was responsible for running the legal services program at SLDN, the only organization providing free legal services to service members impacted by DADT and related forms of discrimination, including those who are HIV positive and/or transgender.
$i++ ?>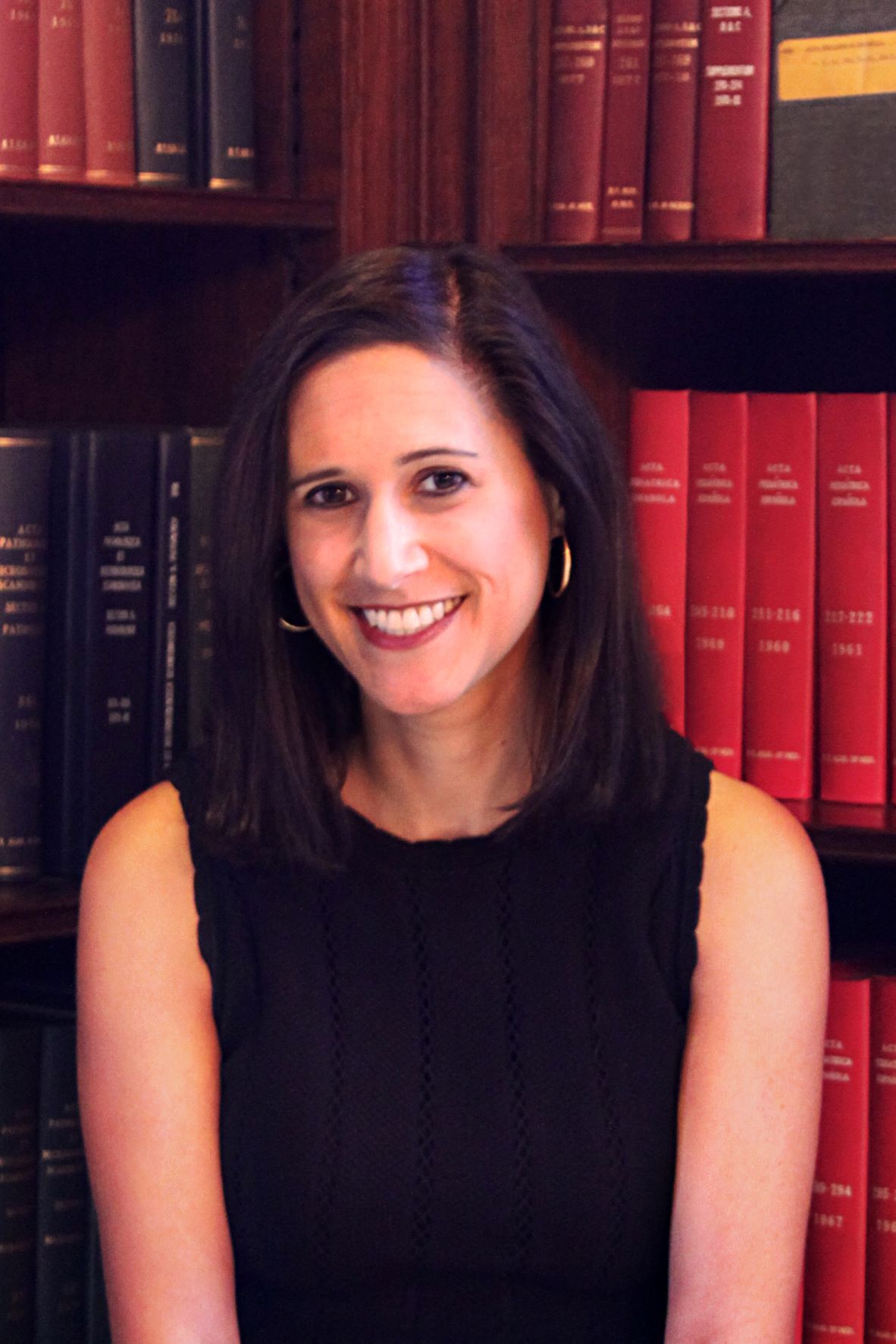 Lindsay Goldman
CEO
Grantmakers in Aging
Lindsay A. Goldman assumed the role of Chief Executive Officer of Grantmakers in Aging (GIA) on January 1, 2021. Lindsay came to GIA from The New York Academy of Medicine, where she served as the founding Director of the Center for Healthy Aging and specialized in public-private partnerships to create age-inclusive environments.
Prior to her time at the Academy, Lindsay worked for UJA-Federation of New York, where she was responsible for strategic planning and grantmaking to support older adults, as well as emergency preparedness and response, and information and referral services.
Lindsay directed the Health Enhancement Partnership, an adult day program at Lenox Hill Neighborhood House, for which she received a Best Practice Award from the National Council on Aging. She began her career at Big Brothers Big Sisters of NYC, where she coordinated an intergenerational mentoring program in the Bronx. Lindsay holds an MSW from New York University and a BA from Wesleyan University.
$i++ ?>
Key:

Complete

Next

Failed

Available

Locked
Hill Day: The True Cost of Aging: The Equity in Aging Collaborative and The Elder Index
09/21/2023 at 12:30 PM (EDT) | Recorded On: 09/21/2023 | 80 minutes | Closed captions available
09/21/2023 at 12:30 PM (EDT) | Recorded On: 09/21/2023 | 80 minutes | Closed captions available
Join us for this briefing that focuses on economic security specifically for older adults of color, low-income, women, LGBTQ+, and rural populations highlighting the true cost of aging.
Evaluation: Hill Day: The True Cost of Aging: The Equity in Aging Collaborative and The Elder Index
8 Questions
8 Questions
Thank you for participating in this event! We appreciate your willingness to answer a few questions about it, so we can provide educational content that meets your needs.
Certificate of Attendance
Live and Archive Viewing: No credits available and certificate available
Live and Archive Viewing: No credits available and certificate available