History in the Making: Congressional Proposals to Improve Medicare & Medicaid
Recorded On: 09/13/2021
This Fall, Congress is poised to enact historic investments in Medicaid home and community-based services and Medicare prescription drug, dental, vision, and hearing benefits.
This is a once-in-a-generation chance to make significant improvements to these critical programs that Americans depend on to age well.
Passing the legislation won't be easy, and we need aging network advocates to add their voices.
Learn the latest news and what you can do to help get this legislation passed.
Ramsey Alwin
President & CEO
National Council on Aging
Ramsey Alwin joined NCOA as President & CEO in August 2020. She is a thought leader and policy advocate who has challenged outdated beliefs and sparked new solutions to address financial resilience as we age.
In her career, Alwin designed a new measure of economic security for older adults that better accounts for out-of-pocket health costs and busts myths surrounding senior poverty. She worked to introduce the Measuring American Poverty Act in Congress to redefine the federal poverty measure to better account for older adults' costs of living.
Thanks to Alwin's efforts, the U.S. Census Bureau formally implemented the Supplemental Poverty Measure nationwide, virtually doubling the elder poverty count and better demonstrating true needs among this population. Alwin also has led and organized efforts to enact state and local legislation and regulations using the new measure of economic security for income/asset eligibility for means tested programs.
Prior to returning to NCOA, Ramsey was the Director, Thought Leadership – Financial Resilience at AARP, where she worked to position AARP as the global leader in challenging outdated beliefs and sparking new solutions related to financial resilience and longevity, so people can choose how they age.
Alwin has been featured in major media outlets including The Wall Street Journal and New York Times and has testified before Congress.
$i++ ?>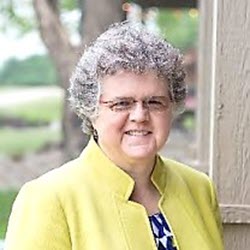 Kathy Greenlee
CEO
Greenlee Global, LLC
Kathy Greenlee, Chair-Elect of the NCOA Board of Directors, is an attorney with 25 years of public service experience. She has expertise in aging, long-term care, disability, elder rights, health care, community services, rural aging, and LGBT health.
In 2009, Greenlee was appointed U.S. Assistant Secretary for Aging by President Obama, a position she held for seven years. During her time in Washington, Greenlee created the Administration for Community Living (ACL), an agency that administers a broad range of aging and disability programs. Greenlee provided national and international leadership on preventing and responding to elder abuse. She chaired the Elder Justice Coordinating Council, created a federal home for state adult protective services programs, and created the national elder maltreatment data collection system. Greenlee also co-chaired the HHS LGBT Issues Coordinating Committee, an endeavor that resulted in comprehensive program and policy improvements for LGBTQ individuals.
In fall 2018, Greenlee launched a consulting business, Greenlee Global, LLC, to pursue aging-related projects regionally, nationally, and internationally. In early 2018, the Sunflower Foundation announced a major grant to support her continued work in the areas of elder abuse and neglect. In May 2020, Greenlee began working with the State of Kansas, serving as the Kansas COVID-19 LTSS Liaison.
Greenlee spent 18 years in Kansas state government. She served in numerous high-level positions, such as Secretary of Aging for Governor Kathleen Sebelius, Kansas Long-Term Care Ombudsman, General Counsel for the Kansas Insurance Department, and Assistant Attorney General.
$i++ ?>
Howard Bedlin
Government Relations & Advocacy Principal
National Council on Aging
Howard Bedlin is responsible for all of NCOA's federal and state legislative advocacy efforts on issues and programs of concern to older adults, which include the Older Americans Act, Medicare, Medicaid, long-term care, income security, and community services programs.
Before joining NCOA, Bedlin was a legislative representative with the American Association of Retired Persons (AARP) for more than 10 years. Before that, he had been the deputy director of government affairs for the National Association for Home Care and served as counsel for public policy for the American Association of Homes and Services for the Aging.
Bedlin received both his law degree and master's degree in public policy science from the University of Maryland.
$i++ ?>
You must be logged in to post to the discussion
Key:

Complete

Next

Failed

Available

Locked
History in the Making: Congressional Proposals to Improve Medicare & Medicaid
Recorded 09/13/2021
4 Questions
Thank you for participating in this event! We appreciate your willingness to answer 4 questions about it. You can decline to answer any questions in the survey. Your participation is voluntary.