Field Notes: A Conversation About MIPPA Past, Present, and Future
Product not yet rated
For over 15 years, state aging and disability agencies have used funding from the Medicare Improvements for Patients and Providers Act (MIPPA) to connect hundreds of thousands of low-income Medicare beneficiaries to subsidies that help them pay their healthcare and prescription costs. How has the way MIPPA activities are implemented changed during that time? What lessons—about partnerships, volunteerism, messaging—have we learned along the way?
Join us for a candid conversation about MIPPA with an out-going expert in the network and a state leader of the program: Judith Bendersky is the former director of the Alaska State Health Insurance Assistance Program (SHIP) and is soon retiring from her current role as a Field Supervisor in Washington's Statewide Health Insurance Benefits Advisors (SHIBA). Tim Smolen became the SHIBA Program Manager at Washington State Office of the Insurance Commissioner in January 2021.
We'll share clips from a lengthier interview with Judith and talk with Judith and Tim about managing transitions within MIPPA, plus allow plenty of time for questions and answers.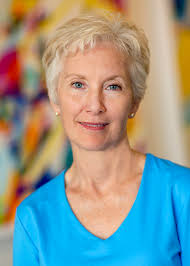 Ann Kayrish (Moderator)
Senior Program Manager for Medicare
National Council on Aging
Ann is the Senior Program Manager, for Medicare at NCOA where she helps local, state and regional organizations develop and implement strategies to find, counsel and assist Medicare beneficiaries apply and enroll in benefits for which they may be eligible.
Over the past 25 years Ann has had the opportunity to work in many parts of the health care industry including managed care, patient assistance programs, and provider and sales force relations. Prior to joining NCOA, Ann managed the operations for the State Health Insurance Assistance Program (SHIP) in Montgomery County, Maryland helping the most vulnerable populations gain access to the health care benefits and services.
Ann received her B.S. in Health Care Management from Kings College in Wilke-Barre, PA and an MBA from the University of Notre Dame in South Bend, IN.
$i++ ?>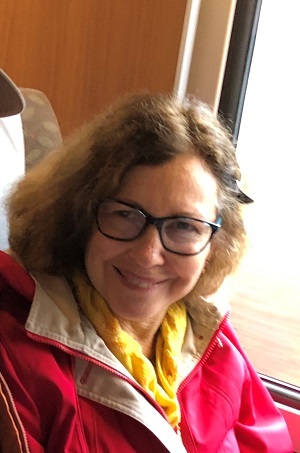 Judith Bendersky
SHIBA Field Operations Supervisor
Washington Office of the Insurance Commissioner
Judith Bendersky, SHIBA Supervisor, works for the Washington State Office of the Insurance Commissioner's (OIC) Statewide Health Insurance Benefits Advisors (SHIBA) program. She supervises five regional training consultants who provide continuing education to 26 SHIBA sponsors around the state. The 26 sponsors utilize agency staff and community volunteer advisors to provide outreach and one-on-one counseling to Medicare beneficiaries, their families and caregivers.
Prior to joining the OIC in 2016, Judith enjoyed a variety of positions in public health in Alaska, including 10 years managing the Medicare Information Office and helping solve many confusing Medicare issues for clients. Prior to that, she staffed the Governor's Council on Disabilities and Special Education, worked in Rural Community health development with Head Start as a mental, dental and health coordinator.
Judith started her career in public health in Indonesia before moving to Alaska and working for the Indian Health Service as a health educator. She has a Master's in Public Health from Loma Linda University and earned her certification as a health education specialist and a gerontologist through the University of Washington.
$i++ ?>

Tim Smolen
SHIBA Program Manager
Washington Office of the Insurance Commissioner
Tim Smolen is the SHIBA Program Manager. The SHIBA program in Washington was started more than 40 years by the elected Insurance Commissioner, at the time. The idea was that this peer-to-peer counseling program for seniors was a natural extension of the consumer protection mandate of the Office. We are challenged but hopeful to continue this tradition.
Tim started his career in State government working in the SHIBA program – more than 20 years ago – training volunteers and working with community partners. This was such a great experience that he was eager to come back in a leadership role. His two priorities are: health equity and using technology to advance the mission of the program.
Tim was born in Gary, Indiana, in April 1963, the oldest of five surviving children, and started to learn the painful lessons of racism and sexism and agism and other devastating and exclusive way we treat each other and ourselves from a young age. He is striving to be better and do better.
Tim and his beloved wife, Stephanie, live in Olympia with Reuben, the canine love pup, and Arlo and Tucker, the cats.
$i++ ?>
Key:

Complete

Next

Failed

Available

Locked
Webinar: A Conversation About MIPPA Past, Present, and Future
03/23/2022 at 3:00 PM (EDT) | Recorded On: 03/24/2022
03/23/2022 at 3:00 PM (EDT) | Recorded On: 03/24/2022
Field Notes: A Conversation About MIPPA Past, Present, and Future
Certificate of Attendance
Live and Archive Viewing: No credits available and certificate available
Live and Archive Viewing: No credits available and certificate available