Older Adult Behavioral Resources from Partners
OAMHAD Steering Committee
The Older Adult Mental Health Awareness Day (OAMHAD) Steering Committee members have met regularly since October 2022 to share their expertise and provide feedback on the content and structure of the symposium. These individuals volunteered their time to identify the broad educational needs of the older adult mental health awareness community to bring you the 6th Annual OAMHAD symposium.
Thank you to our the OAMHAD Steering Committee members for your support in bringing this event to fruition.
Kathleen A. Cameron, Co-Chair
Kathleen A. Cameron, BS Pharm, MPH has over 25 years of experience in the health care field as a pharmacist, researcher and program director focusing on falls prevention, geriatric pharmacotherapy, mental health, long-term services and supports, and caregiving. Ms. Cameron is currently Senior Director at the National Council on Aging (NCOA) where she oversees the U.S. Administration on Aging-funded National Falls Prevention Resource Center and National Chronic Disease Self-Management Education (CDSME) Resource Center. Ms. Cameron was previously with JBS International as director of a SAMHSA-funded technical assistance center aimed at educating the aging network, mental health providers and policy makers about behavioral health conditions among older adults. She has also held positions at the American Society of Consultant Pharmacists Foundation and the National Council on Aging. She has served as a consultant to various aging and health care organizations in the Washington DC area. Ms. Cameron received her BS degree in pharmacy from the University of Connecticut and her MPH from Yale University. The topic of her Master's thesis was medication use and risk of falling among community-dwelling older adults. 

​Keri Lipperini, Co-Chair
Keri Lipperini is the Director in the Office of Nutrition and Health Promotion Programs, within the Administration for Community Living's, Administration on Aging.  For over 25 years, she has worked in health and wellness, 20 of those years she has been working specifically with the aging and disabilities populations. Prior to her work at AoA, Ms. Lipperini served as Program Manager for Calvert County Maryland where she oversaw Calvert's health promotion and nutrition programs. Keri is a former United States Navy Hospital Corpsman. She holds Masters in Public Administration (MPA) with Health Care focus from Troy State University and Bachelors of Science degree in Health Care Administration from Southern Illinois University. 
Ellen Blackwell
Ellen Blackwell is a senior advisor at the Center for Medicare & Medicaid Services (CMS), Center for Clinical Standards and Quality. She is a geriatric social worker with an extensive background in in aging, disability services, and long-term services and supports in Medicare, and Medicaid. At CMS she works on programs that support improved quality, program efficiency, and person-centered care. She joined the Federal service as a Presidential Management Fellow in 2001. Prior to joining CMS, Ms. Blackwell was a consultant at The Horizon Foundation, a philanthropic organization that promotes local health and wellness. She interned as a graduate student at The Hilltop Institute, a health research center at the University of Maryland-Baltimore County, and at the Howard County Office on Aging. Ms. Blackwell also founded a chapter of the Autism Society of America.  
Angie Boddie
Angie Boddie is director of Health Programs for the National Caucus and Center on Black Aging, Inc., (NCBA), a national aging organization whose major focus is to meet and address the social and economic challenges of African American and Black older adults.  Boddie provides technical assistance and programmatic expertise to plan, implement, and direct Title VII programs that impact African American health and wellness, vitality, and activity at a mature age.  
She is also a member of the Diverse Elders Coalition (DEC), a national organization representing American Indian and Alaska Native Elders; Asian American, Pacific Islander, and Native Hawaiian older adults; Black and African American older adults; Hispanic and Latinx older adults; and lesbian, gay, bisexual, and transgender (LGBT) older adults.  The DEC works promotes policy changes and programmatic solutions that respond to demographic shifts and barriers facing diverse communities.   
Boddie is the creator and contributing author to "The Caucus Corner", an external newsletter published by NCBA that highlights employment, health, and housing national trends as well as federal and state policies affecting the advocacy, delivery of services, and technical assistance offered to older adults.  She is also a contributing author for "A Journey to Wellness", an online health news magazine for African Americans, and the co-author of "How Aging Black America Lives," a demographic report that examines the social and economic quality of life indicators for African American older adults compared to their counterparts. 
Boddie is a graduate of the University of Maryland, with a B.S. degree in Paralegal Studies.  She holds a master's degree in Public Relations, Corporate Communications from Georgetown University.  She also serves an alumni instructor for the Master of Professional Studies, Public Relations, Corporate Communications program at Georgetown University.  
Erin Emery-Tiburcio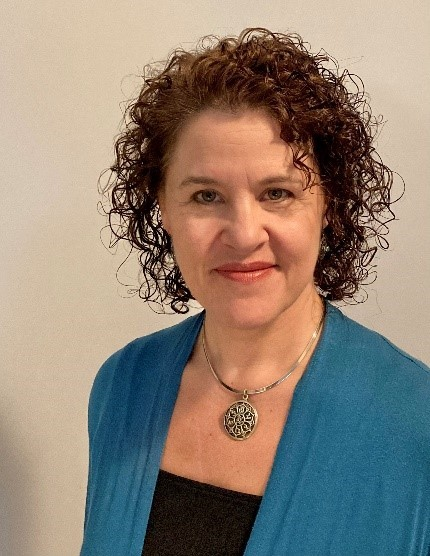 Dr. Erin Emery-Tiburcio is an Associate Professor of Geriatric & Rehabilitation Psychology and Geriatric Medicine at Rush University Medical Center, as well as Co-Director of the Rush Center for Excellence in Aging (aging.rush.edu). She is past-Chair of American Psychological Association Committee on Aging, and past-President of the Society for Clinical Geropsychology. Dr. Emery-Tiburcio is Co-Director of CATCH-ON, the Geriatric Workforce Enhancement Program based at Rush University Medical Center (www.catch-on.org). Dr. Emery-Tiburcio also co-directs the brand new Engage, Educate, Empower for Equity: E4, The Center of Excellence for Behavioral Health Disparities in Aging at Rush (www.e4center.org).
Chris Herman
Chris Herman (she/her), MSW, LICSW, is the Senior Practice Associate–Aging at the National Association of Social Workers (NASW) in Washington, DC. In this role, she analyzes and advocating for aging-related federal policy; creates resources to enhance social work practice with older adults; provides technical assistance to NASW leaders, members, and other stakeholders; and represents NASW in numerous national coalitions and initiatives focused on older adults, including serving as an at-large member of the National Coalition on Mental Health and Aging executive committee and contributing to the development of SAMHSA publications addressing older adult mental health and substance use. Before joining the NASW staff in 2007, Chris worked with adult clients in various aging, disability, and health settings. 
Michele Karel
Michele Karel is a board certified geropsychologist who serves as National Mental Health Director, Geriatric Mental Health, in the Veterans Health Administration (VHA) Office of  Mental Health and Suicide Prevention. She coordinates the integration of mental health services in several VHA Geriatrics and Extended Care programs and partners on initiatives to optimize access to and quality of mental health services for older Veterans. 
Lily Liu
Lily Liu is a communications professional with expertise in public outreach and specializes in storytelling. She is a family caregiver for her mother who has a chronic illness. Lily delivers speeches around the country on issues related to family caregiving, in particular, in immigrant communities. She has participated in outreach events to share her personal story and highlight how being a family caregiver has an impact on the physical and mental health of caregivers. Lily is the daughter of two retired educators originally from China. She immigrated to the U.S. as a child. She is fluent in speaking Mandarin Chinese and has had her translations of the essays of contemporary Chinese women writers published in journals in the U.S. and Asia. 
Christy Malik
National Association of State Mental Health Program Directors
Karen Orsi
For over 10 years, Karen has been the Director of the Statewide Oklahoma Mental Health and Aging Coalition, providing older adult behavioral health education and advocacy. She champions an approach to wellness as we age that includes both mental and physical health, and promotes the integration of the aging, mental health, disability and physical health networks. She has worked in, and with, both the aging and mental health networks and is a trainer and consultant to the Department of Mental Health.
Karen is the Vice Chair of the National Coalition on Mental Health and Aging and serves on several Advisory Councils, Governing Boards and Planning Committees. 
She developed the Oklahoma Older Adult Behavioral Health State Plan, the Reducing Depression initiative and the ODMHSAS Older Adult Peer Support Specialty. She is a certified trainer for QPR, Talk Saves Lives, Healthy IDEAS, Mental Health First Aid and Mental Health First Aid for Older Adult.
Karen received a Sociology degree with a Psychology minor from DePaul University in Chicago, Illinois and completed sociology graduate level course requirements at Chicago's Loyola University.  
Jeffrey Shultz
Jeffrey Shultz volunteers to promote mental health wellness and suicide awareness. After Gettysburg College, he worked in both automotive and pharmaceutical sales, and as VP of Sales for a successful start-up nutraceuticals company. In 2012, his son died by suicide. Jeff has lived through the trauma of his son's death and his own depression and suicidal ideation.
With a career in sales/sales management, plus 40 years as a youth leader/teacher/mentor in church & civic organizations, he now serves NAMI Kent and Queen Anne's along with AFSP Maryland on the Delmarva Peninsula. Jeff's roles include speaker, family group facilitator, social media and publicity & outreach chair, and Out of the Darkness Walk chair.  
Shannon Skowronski
Shannon Skowronski is the Team Lead in the Office of Nutrition and Health Promotion Programs, within the U.S. Administration for Community Living's (ACL), Administration on Aging (AoA).  For over a decade, she has provided subject-matter expertise for AoA senior leadership, as well as managed a portfolio of federal grants focused on healthy aging.  Previously, Ms. Skowronski served as a health policy analyst with RTI International. A former McGregor Geriatric Fellow, Ms. Skowronski holds Masters in Public Health and Masters of Social work degrees from the University of Michigan. 
Eric Weakly
Eric Weakly is the Western Branch Chief in the Division of State and Community Systems Development, Center for Mental Health Services at the Substance Abuse and Mental Health Services Administration (SAMHSA). The Division manages the Mental Health Block Grant, which provides funds and technical assistance to all 50 states, the District of Columbia, Puerto Rico, the U.S. Virgin Islands, and 6 Pacific jurisdictions. Grantees use the funds to provide comprehensive, community-based mental health services to adults with serious mental illnesses and to children with serious emotional disturbances and to monitor progress in implementing a comprehensive, community-based mental health system. Prior to his work at SAMHSA, Eric was a project officer at the Administration for Community Living working on the No Wrong Door/ADRC, Inclusive Transportation, and Supported Decision Making projects. Eric has also led collaborative efforts at the local level on mental health and long-term services and support programs. Prior to work in administration, Eric worked as a social worker with older adults and families. 
Joan Weiss
Joan Weiss, PhD, RN, CRNP, FAAN is an adult and gerontological nurse practitioner who serves as the Deputy Director in the Division of Medicine and Dentistry (DMD) at the Health Resources and Services Administration. She oversees all phases of management for workforce development in geriatrics, primary care, graduate medical education, preventive medicine/public health, and oral health. She advises on the development of performance measures for HRSA's DMD education and training programs. Her experience in interprofessional practice and education spans 30 years. She is the immediate past Designated Federal Official for the Federal Advisory Committee on Interdisciplinary Community-Based Linkages. She is the HRSA representative on the U.S. Department of Health and Human Services' (HHS) Advisory Council on Alzheimer's Disease Research, Care, and Services; the Family Caregiving Advisory Council; and the Grandparent Advisory Council. She also serves on HHS interagency workgroups on palliative care, elder justice, and caregiving. She has served in many leadership positions at HRSA including Director of the Division of Public Health and Interdisciplinary Education and Acting Director of the Division of Nursing. She is a recipient of the 2015 Secretary's Meritorious Group Award for taking important steps to find a cure and improve care for people with dementia. 
NCOA Program Staff
Susan Stiles
Susan Stiles, PhD
Senior Director, Healthy Aging Innovations
Laura B. Plunkett
Laura B. Plunkett is a Program Specialist with the Center for Healthy Aging at the National Council on Aging. In this role, she works with chronic disease self-management education and fall prevention grantees across the country to provide information, support, and resources to strengthen, expand, and sustain the delivery of evidence-based programs. Prior to joining NCOA, Laura spent four years at an Area Agency on Aging in North Carolina, where she coordinated the implementation of evidence-based health promotion programs in 12 counties. Her educational background includes a Bachelor of Arts in Psychology and Bachelor of Social Work from North Carolina State University and a Master's degree in Public Health from The University of North Carolina at Greensboro. She's a Certified Health Education Specialist (CHES) and Certified Health Coach (CHC). Her professional interests include the integration of community-based services and healthcare, sustainability of evidence-based programs, and continuum of care efforts. 
Binod Suwal
Binod Suwal is a Senior Manager at the Center for Healthy Aging, National Council on Aging (NCOA). He manages the general office administration of the Center. He works closely with the Center Staff, Administration for Community Living/Administration on Aging (ACL/AoA), and Partners on CDSME and Falls Prevention grant-related matters. He also manages consulting contracts and budget of the Center and provides administrative support to the Center staff, as needed. He has been with the NCOA since 2001.
Kathleen Zuke
Kathleen Zuke was privileged to grow up with eight loving grandparents and developed a passion for supportive services for older adults as a caregiver for her grandfather. She has been a Senior Program Manager with the Center for Healthy Aging since 2015. In this role, she works collaboratively with community-based partners across the country to identify, implement, and sustain evidence-based programs that support older adults in staying well and aging in the community, including chronic disease self-management education, falls prevention, and behavioral health. She has a Master's degree in Public Health from Hunter College and a Bachelor's degree in Psychology from St. Mary's College of Maryland.
Kaitlyn Gibbons
In her current role, Kate provides technical assistance to U.S. Administration for Community Living grantees implementing evidence-based falls prevention and chronic disease self-management education. Additionally, at NCOA, Kate grows and coordinates community educational efforts, develops resources for professionals and aging adults, and supports the Aging Mastery Program.
| Access Date | Quiz Result | Score | Actions |
| --- | --- | --- | --- |
Need Tech Support?
*If you are using Internet Explorer this site will not function properly for you, please switch to another browser such as Google Chrome, Mozilla Firefox, Safari, etc.

Need further support? Please visit our Tech Support/FAQs page for further information and to chat with our support team.
Thank You to Our Partners!